The Most Affordable
Volunteer fees starting at just
$350
The Most Reputed
Since 1998, over 18,000 Volunteers, hundreds of online reviews
The Most Transparent
No Middlemen. Pay your fees directly to host families and projects.
Discover a country that is developing at breakneck speed but still proudly holding on to its tradition and culture.
Our volunteer programs in China are located in the historic city of Xi'an and Qingdao. Xi'an is where you'll discover the history of China and immerse in it during your stay. In the city, countless ancient museums and monuments is located right next to modern building making Xi'an a fascinating place to volunteer. Qingdao, where most of RCDP's programs are located, is a modern city and has a history dating back to the time of German occupation of the city. The city is clear, orderly and was described as the most livable place in China recently. There are also many attractions in and around Qingdao like the downtown area, Laoshan Mountains in the Laoshan district which has some of the best beaches in the city. Qingdao is well connected with the rest of China with roads and trains, and many domestic as well as international airlines serve the international airport of the city. With RCDP International Volunteer's programs in Qingdao and Xi'an, you can not only explore the beautiful cities but also serve the local schools, orphanages, and communities. Our panda conservation project is located in Chengdu, while the paid teaching program is located in many other parts of China.
Join our program in China now and immerse in fascinating Chinese culture while helping the young and disadvantaged.
Get More Info Now
Available Volunteer Projects in China:
The Fee and Dates
RCDP Xi'an, China Program starts every 2nd and 4th Mondays of each month, or any day of the month if it is difficult for you to arrange your travel plan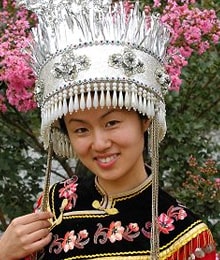 Every year hundreds of volunteers arrive in China to volunteer from UK and USA based organizations and end up paying up to $2500 to volunteer for 2 weeks. Unfortunately, only a small portion of that money actually goes to host projects and host families. The local host projects (orphanages and school) in China despite being well organized still need support from volunteers. In our program, you will pay your fee directly to host families and projects up on arrival in China.When you join our China volunteer program, we will make sure that all of your money goes to the projects and host families. Part of your fees also helps us to cover our expenses. The program fee is divided in as registration fee ($279) and weekly fee ($.. per week for room, food, coordination, and project donation).
Click to find the allocation of $279
In China, weekly fee is divided between room/3 local foods a day (50%) and project donation/support of local project staffs (50%). This allocation may be different depending up on locations, project types etc. However, our coordinator will explain these issues before you pay the fee. Please find below the break down of cost in a weekly basis.
Duration
Volunteer/English Teaching Program China
Special Needs Children Project
(Xi'an)
1 week
$350
$300
2 weeks
$450
$460
3 weeks
$550
$620
4 weeks
$650
$780
5 weeks
$750
$940
6 weeks
$850
$1,100
7 weeks
$950
$1,260
8 weeks
$1,050
$1,420
9 weeks
$1,150
$1,580
10 weeks
$1,250
$1,740
11 weeks
$1,350
$1,900
12 weeks
$1,450
$2,060
Paid Teaching China fee - $399
Summer English Teaching Camp China - $299
Program fees cover:
Accommodation (volunteers house or host family)
Food (local food 3 times a day)
Airport pick up (arrival)
Business visa for paid teaching
Program Orientation
In-country support
Personalized project
Pre-departure information
Certificate of completion
Fundraising ideas and letters
Discount for returning volunteers
Program fees exclude:
Airfare
Personal expenses on drinks and foods
Daily transportation
Airport return transfer
The volunteering programs in China fees will cover expenses that will begin on the first day of the program (usually the first or third Monday of the month) to the last day of the program. If you arrive before the first day of the program or you decide you stay beyond your program's last day, you will be responsible for the additional expenses.
Get More Info Now
Accommodation/Meal/Supervision:
RCDP is responsible for looking after the accommodation and meal of the volunteer during your program in China. Volunteers will either stay in a Home Base or with a host family. Our Home Base is a safe and secure place for volunteers to stay together while volunteering in Qingdao. You'll share your room with other volunteers and our resident cook will prepare you 3 local meals a day. The Chinese breakfast will mostly consist of steamed dumplings, or some sort of steamed/fried bread with some meat or vegetable in it. Soy bean milk is usually preferred by Chinese people at breakfast since its good for your health. If volunteers don't like what's being prepared, there are many bakeries or supermarkets in Qingdao. They can always find toast, yogurt, peanut butter, cheese, which are usually different from Western cheese. Lunch and dinner are usually rice or noodles. When rice is served, it's accompanied by different kinds of vegetables or meat (pork, chicken, beef) fried in a Chinese way.
In host family, meals will depend on what they're eating. For the first week, the family might make the usual Chinese meals like rice and dishes, different kinds of noodles, dumplings, etc. After the first couples of days, they may ask the volunteer's advice and make the one he/she prefers. When living with a host family, you'll also get to enjoy local customs and cultures and make local friends. For Panda Conservation program, our volunteers will stay in a hostel nearby. The hostel has bathrooms, running water and western style toilets. In the Panda Conservation project, the accommodation is located 5 minutes from the Conservation Center. You will have your own room with separate bathroom, western toilet, sink, and shower. Food will be provided inside the Villa where volunteers will have traditional Chinese set meals – vegetarian meals will be one option as well. There is no washing shop locally, so for most washing job, the volunteers will have to do at own hands. We suggest that after washing the clothes, simply hanging them inside your room or in an area where someone cannot simply walk by and snatch your clothes, or ask the Villa boss to keep an eye on your clothes whilst airing them.
During the project, we will constantly monitor your progress and inquire if you're happy with the project or not. Our local coordinator lives close to the project and you'll have access to his mobile phone number 24 hours.