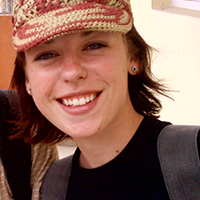 The volunteer experience was very eye-opening and I felt very much needed at the site. I would greatly recommend it.
Frances Yuan
- USA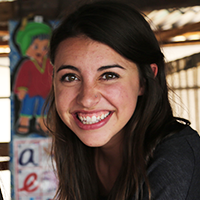 The strong ties we built and the rewarding experiences that we made here were really very priceless.
Amelie Lim
- Australia
A lifetime experience, which has opened my eyes to so much, and impassioned me to pursue future volunteer trips.
Brandon
- USA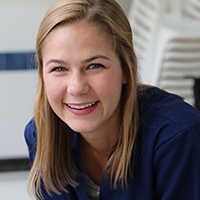 Overall a great experience! I can't think of any reason why I shouldn't recommend the program to others!
Lena Gustke
- Germany
What to look into when you find a free summer volunteer abroad program
Before you get overexcited that you have found a totally free summer volunteer abroad project, it is critical that you do an intensive background check. Failure to do so could result in a very disappointing, money and time wasting, and or unsafe experience overseas.
Make sure that you answer the following questions regarding the free summer volunteer overseas project that you found.
What do they offer as part of their free summer volunteer overseas program?
All organizations need some sort of funding to operate their program(s). Where does their funding come from if they are not charging a program fee to volunteers?
Do they offer volunteers free accommodations, meals, transportation, and other necessary amenities, or are you responsible for paying for these things out of pocket? It is important that you understand exactly what they mean by free.
Are they a reputable and legitimate organization?
Are they registered with the local government? Do they have any reputable affiliations? Have the won any awards or prestigious recognitions from a trustworthy source? You don't want to travel to the other side of the world only to find out you've been scammed!
Is their website professional, organized, and comprehensive? How is their social media presence?
A legitimate volunteer organization should have a well designed, clear, comprehensive, and up to date website. Their history, mission statement, programs, accomplishments, and contact information should be easily accessible.
What is your instinct telling you when you navigate through their website? Do they have a good social media presence? Are there up to date posts and pictures? Is the information relevant and helpful?
Do their posts inspire you to join their free summer volunteering abroad program? You can tell a lot about an organization through their website, blog, and social media.
How long have they been offering free summer volunteering abroad programs?
To continue your background check, you should find out how long the organization has been operating and how many volunteers have volunteered with them previously. If is important to choose a program that is experienced and organized and has worked with a sizeable number of international volunteers in the past.
What do their reviews say?
Reading volunteer reviews is an excellent way to obtain some valuable information about the free volunteer abroad organization that you are interested in.
When you read the reviews, do they sound genuine and like real past volunteer wrote them? Unfortunately, some companies will hire someone to just write a bunch of fake reviews for them.
You can tell this is the case, if the voice sounds the same for multiple reviews and there are a lot of errors and strange phrasings.
Search several different forums and see what others are saying about the free summer volunteer overseas program that you are checking out.
How promptly and professionally do they respond to your inquiries?
A legitimate organization will reply to your email or phone call in a timely manner. They will also be polite, professional, and provide you with all of the information that you are seeking.
You should be able to get a good vibe reading on the organization through their communication skills and style.
Are there any hidden fees or costs?
While it is possible to find a "free" summer volunteer overseas program where you don't have to pay a program fee, you will most likely still have multiple costs that you must cover out of pocket.
It is important that what you are responsible for paying is very clear. A legitimate international volunteer program will be very transparent about costs and expenses.
What's your alternative to finding a free summer volunteer abroad program?
Now that you have realized that finding a truly free summer volunteer overseas project isn't that easy or realistic, you are probably thinking whether or not there is an alternative route. There is! RCDP has a vast variety of cheap summer volunteer abroad opportunities.
With RCDP you can rest assure that the program that you choose is 100% legitimate, safe, and reputable; that your accommodations, meals, and transportation will be organized for you; and that you won't break your bank but will still have a rich experience overseas. Here are some of RCDP's top choses for affordable summer volunteer abroad programs.
Low-income families cannot afford childcare services in Thailand and for this reason a lot of added stress is placed upon parents who are trying their best to provide for their families.
This affordable summer volunteer overseas program in Thailand gives you the opportunity to help these families by caring for and teaching their children while they are at work all day.
India is an incredible country to visit and volunteer in. The ability to communicate in English is one that can open up a lot more promising opportunities as far as work.
You can help teach English at a local school and prepare your students for a brighter future while you are also exploring this colorful country.
In the rural areas and communities of Cambodia, basic healthcare services are typically not easily accessible. For this reason, thousands of Cambodians are suffering from injuries or treatable conditions.
You can join a team of likeminded volunteers and medical professionals in a noble effort to help these people and improve their health situations when you join this cheap summer volunteer overseas project in Cambodia.
The HIV/AIDS virus is affecting thousands of families every year in Kenya. Through health and HIV/AIDS awareness campaigns and programs, there is a chance and a great hope that the virus can be stopped in the future.
You can join this fight and help save lives with this amazing and cheap summer volunteering abroad opportunity.
The elephant conservation project in Sri Lana is in constant need of dedicated, compassionate, energetic, and animal loving volunteers to come and help take care of their resident elephants.
Elephants, especially the babies and sick or injured ones, require the same amount of care that you might imagine giving to a child. This is a beautiful and rare opportunity to work up close and personally with these majestic creatures in an exotic country.
How would you like to go on a cheap summer volunteering abroad trip to Costa Rica where you will spend your days on the stunning Caribbean coast saving sea turtles? Well, that pretty much sums up this amazing program!
There is a constant flow of children being found on the dirty and dangerous streets of Guatemala where their families, for a number of tragic reasons, have abandoned them.
This program is working tirelessly to get these children off of the street and into a safer, healthier, and happier living situation. They need all the help that they can get though.
Volunteers are needed from a variety of different specialties to help out in multiple different organizations and NGO's that are striving to make Argentina a better place for everyone.
If you have a background or interest in economics, sociology, education, social sciences, social work, marketing, management, and political science, among many pretty much any other skill, you can be of great service to this program!  
There are very few options for low-income families with special needs children as far as specialized care and education.
When you join this affordable summer volunteer abroad project, you will be helping to provide the level of care and education that these children need, but probably wouldn't be able to receive otherwise.
An affordable summer volunteer overseas project in the Galapagos is a total rarity, but available through RCDP. This is a unique chance to explore this fascinating archipelago, while working with an organization that is focused on protecting it.