The Most Affordable
Volunteer fees starting at just
$404
The Most Reputed
Since 1998, over 18,000 Volunteers, hundreds of online reviews
The Most Transparent
No Middlemen. Pay your fees directly to host families and projects.
Do you want to visit the land of tango dancers and gauchos? Are you ready for life changing experience? Enroll in our Argentina program and experience life changing travel.
Volunteering in Argentina is the opportunity to see one of South America's most majestic countries. From the high Andes to the bordering Atlantic Ocean, Argentina offers some of the most beautiful sceneries in the world. Then there is the Argentinean culture that is full of color and vibe. While there are many amazing cultural attributes about Argentina, there is also extensive poverty. Over a decade ago Argentina experienced a financial crisis that it is still recovering from. Many lives were affected, but they are also slowly improving. Argentina is full of both progress as well as poverty. This is why volunteering in Argentina can be such an engaging and satisfying process. Contact us now! Travel to this fascinating land to volunteer in Argentina and experience the excitement the country has to offer while also making a difference to the disadvantaged.
Get More Info Now
The Fee and Dates
RCDP Argentina Program starts every 2nd and 4th Mondays of each month.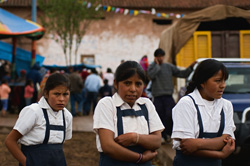 Every year hundreds of volunteers arrive in Argentina to volunteer from UK and USA based organizations and end up paying up to $2500 to volunteer for 2 weeks. Unfortunately, only a small portion of that money actually goes to host projects. The local host projects (orphanages, school, and local NGOs) in Argentina are resource poor and underfunded and need external support to run their programs. In our program, you will pay your fee directly to the projects upon arrival in Argentina. When you join our Argentina volunteer program, we will make sure that all of your money goes to the projects. Part of your fees also helps us cover our expenses. The program fee is divided as registration fee ($269) and weekly fee (for room, coordination, and project donation).
Click to find the allocation of $269
In Argentina, weekly fee is divided between room (50%) and project donation/support of local project staffs (50%). This allocation may be different depending on locations, project types etc. However, our coordinator will explain these issues before you pay the fee. Please find below the breakdown of cost in a weekly basis.
| | | | |
| --- | --- | --- | --- |
| Duration | Homestay, Private room, Half board | Homestay, Private Room, No Meal | Hostel Shared room, No Meals |
| 1 Week | $460 | $418 | $404 |
| 2 Weeks | $600 | $516 | $488 |
| 3 Weeks | $740 | $614 | $572 |
| 4 Weeks | $880 | $712 | $656 |
| 5 Weeks | $1,020 | $810 | $740 |
| 6 Weeks | $1,160 | $908 | $824 |
| 7 Weeks | $1,300 | $1,006 | $908 |
| 8 Weeks | $1,440 | $1,104 | $992 |
| 9 Weeks | $1,580 | $1,202 | $1,076 |
| 10 Weeks | $1,440 | $1,300 | $1,160 |
| 11 Weeks | $1,860 | $1,398 | $1,244 |
| 12 Weeks | $2,000 | $1,496 | $1,328 |
$50 per week surcharge for medical project.
Spanish Lessons (10hrs a week, M-F) $120/Week
The weekly Fee Does Not Include: Airfare, daily transportation, visa and visa extension fee, airport drop, airport taxes, any personal expenses on food and travel, mineral water and soft drinks, laundry, telephone, immunization, etc.
Accommodation/Meal/Supervision:
Volunteers in Cordoba will in a hostel in a safe and secure location. The hostel is located in one of Cordoba's most charming neighborhoods and close to downtown. The area is filled with colonial architecture and has been a home for many influential writers and musicians. The facilities will include shared bathroom facilities with running water and a "western style" toilet.
In a hostel, meals will not be included and you will be responsible for your own meals. Weekly costs of food will are not included in the program fee and volunteers can expect to pay about $50 per week on food.
Volunteers will also have access to the country coordinator who will provide continual support and direction throughout their volunteer abroad experience. The country coordinator typically visits volunteers about every 2-weeks, but will also be available via phone and email. Volunteers can contact the coordinator at any time.